DAVIE, Fla. — The Miami Dolphins, for the most part, have had a healthy offseason. But there are several players who are concerns heading into the start of training camp, which begins Thursday.
Miami starting left tackle Branden Albert (knee), rookie first-round pick DeVante Parker (foot) and kicker Caleb Sturgis (quad) all missed a significant portion of spring practices and mandatory minicamp. Dolphins head coach Joe Philbin provided an update on all three players during his one-on-one interview Sunday with ESPN.com.
Albert is the biggest concern. He tore both his ACL and MCL last season in Week 10. The Dolphins and Albert both said the goal is to be ready by Week 1 of this regular season, but that remains up in the air with about seven weeks remaining.
"The great news about him is his attitude and the way his mindset is he wants to play football as soon as possible," Philbin said. "So as soon as the medical people deem that's something that he can do, that's great. I think we all need to understand there has to be a systematic progressions. It's not like we're going to ship him out there Day 1 and have him block 'OV' (Olivier Vernon) the whole day. We're going to see where he's at, consult with the medical people, and come up with a plan to gradually build him up to where he's ready to play NFL games.
"How quickly that is? What that looks like? I'm not exactly sure yet. "
Parker was drafted No. 14 overall after having foot issues last season at the University of Louisville. The Dolphins pulled him from offseason practices to have corrective foot surgery in early June, with the expectation that he will be full go by September.
"We'll do the best we can to condition him for football, understanding that it's not going to be easy when you can't necessarily run full speed yet," Philbin said of Parker. "Again, gradual process. I can't sit here and say he's going to play 40 plays against the Redskins (in Week 1). I don't know."
Philbin said he would "love" to get Albert and Parker some reps in preseason games this summer. But that remains up in the air and will be based on their progress in rehab. Both players will have important roles in the Dolphins' offense this season.
Sturgis is expected to return at or near the start of training camp after injuring his left quad playing in a team-sponsored kickball game. He led the Dolphins in scoring the past two seasons.
"I've been here the last three weeks, and he's been here every day working his tail off," Philbin said of Sturgis. "I think he should be ready to roll."
MIAMI HEAT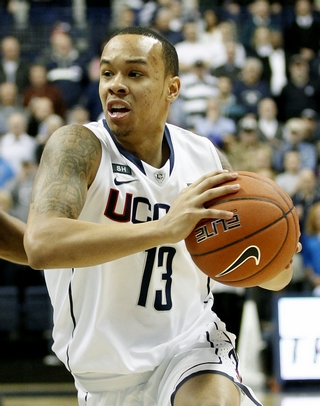 I PERSONALLY BELIEVE THAT THIS IS THE WORST MOVE IN ONE OF THE BEST FREE AGENCY PERIODS IN HEAT HISTORY. MARIO CHALMERS IS CLEARLY THE PLAYER WE SHOULD'VE SHIPPED OFF, NOT A PLAYER NOT EVEN 2 YEARS INTO A CAREER. DID I MENTION NAPIER WON A NATIONAL, AND WOULD HELP US STICK EVEN HARDER O THE GUY THAT USED TO WEAR #6?
The Orlando Magic have agreed in principle to acquire point guard Shabazz Napier from the Miami Heat, sources told ESPN.com.
The Magic will send the Heat a heavily protected 2016 second-round pick in return. The deal is essentially a cash dump for the Heat.
Offloading Napier into the Magic's cap space could save the Heat about $4.5 million in salary and luxury taxes. The Heat are currently in position to be the first team to pay the penal repeater tax this season.
Napier, the Heat's first-round pick in the 2014 draft, had a choppy rookie season, averaging 5.1 points and 2.5 assists in 51 games. His season included time in the D-League and ended early when he needed a sports hernia surgery in March.
The Heat have revamped their point guard position since trading for Goran Dragic in February. They have traded away Napier and Norris Cole while also testing the market for Mario Chalmers.
Napier, who led Connecticut to a national championship, was a favorite of former Heat star LeBron James. The Heat traded up in the 2014 draft to take Napier just days after James opted out of his contract. The team subsequently downplayed whether James' public praise of Napier affected its decision to draft him.
MIAMI MARLINS
I was going to find a nice shiny article that served up rational hope. I did not find one. The Marlins are meired in mediocrity, part because of the owner and his decisions on GM/Manager Dan Jennings. This team coming into the season was a possibility of talent, and promise. Now rather than making a playoff push, will the Marlins be sellers at the trade deadline?
SOCCER
David Beckham paid a visit to Miami this week, and though there were no official updates on his group's MLS expansion bid, the Miami Herald's Michelle Kaufmann reported that Beckham hopes to have "significant" news to share "before summer."
According to the Herald, the news could include the final makeup of the ownership group, a name for the club, and that the group has narrowed down their stadium plans to four or five sites the former LA Galaxy man "quite likes."
But according to the Herald's source, Beckham & Co. are not solely focused on the stadium, but also thinking through the makeup and operation of the club.
"The group has very big ambitions and big-picture decisions to make',' the source reportedly said. "So the reason this is taking so long is that they decided to take a step back from the stadium site issue and focus on what kind of football club we can be, how deep are our pockets, how much money can we spend?"
Beckham and his partners have recently been discussing stadium options with local politicians in an effort to make progress on the stadium front. One notable stop on Beckham's visit to South Florida was a party for fashion magnate Tommy Hilfiger, at which he sat next to Miami Beach Mayor Tom Levine. The two reportedly discussed stadium possibilities.
Marcelo Claure, the Bolivian telecommunications magnate and one of Beckham's partners in the MLS endeavor, also reportedly met with local officials in part to discuss stadium sites. Miami Mayor Tomas Regalado said that he spoke with Claure recently about a new wireless initiative for the city as well as two potential stadium sites.
While finalizing a stadium plan in Miami is an ongoing project, MLS Commissioner Don Garber reiterated the commitment of the Miami ownership group and the progress they have made.
"We still haven't finalized the stadium project, but they've made more progress today than they had yesterday," Garber told reporters t Wednesday's Minnesota expansion announcement. "David Beckham believes in the league more now than ever before. Marcelo Claure is as engaged as he ever was. We've got work to do, but we hope to be able to finalize something soon."